Please purchase your tickets for the Spring Gala online using the "Seat Yourself" website.


M

ain Street Singers ,Contact Dance , New Gen The

3

Time Grand Champion All American Show Choirs and Special Guest Broadway ,Twilight Star Lisa Howard

at our

35TH Birthday

Ce

lebration

All the groups of ETC have had a amazing year and this will be one very special show. You will laugh, you will cry but most of all you will see some wonderful young men and women on stage. You can buy your tickets at the door or I would recommend pre buying them https://tix5.seatyourself.biz/webstore/webstore.html?domain=etc&event.

Our Mission
The goal of ETC School of Musical Arts is to provide musical education, performance training, and varied performance opportunities to its members. A positive attitude towards self, family, and community will be attained through developing an understanding of excellence and professionalism. This attitude will strengthen their character and better prepare them to meet the challenges of the future.
A Brief History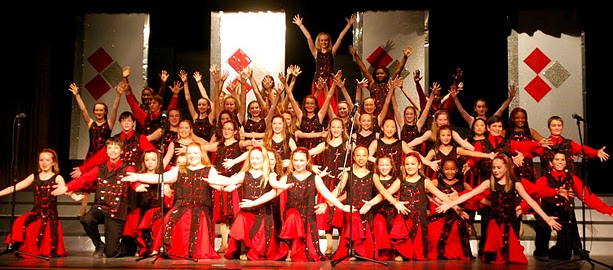 ETC School of Musical Arts was founded 35 years ago by Robert Heid and Robert Carlyon as an auxiliary music activity for elementary students in Stow, Ohio. From the beginning of 13 young people in grades 4 through 7, ETC has grown to encompass over 100 students in grades 3 through 12 from a three county area. After many years of moving from different community centers, schools, and churches each week, ETC is pleased to be housed at the Pinetop Building on Akron-Peninsula Road. (Thanks to the generous support of donors and foundations such as GAR, Ritchie, Brennen Family, The Waddell Family, Akron Community Foundation and others). This central location has greatly enhanced our ability to attract young performers from other communities, such as Hudson, Aurora, Bath,  North Hampton, etc., and provide an opportunity for our professional staff of music educators to develop these eager and talented performing groups. As a School of Musical Arts we will be expanding to include dance classes, instrumental lessons, and private voice instruction.